Borrow Money Online for all your needs
Online loans are a convenient and fast option for borrowing money.
Quick & Easy Loan Request Process
Choose Loan Amount
Select the desired loan amount and provide your basic information.
Fast Service
Our payday loans are available the next business day.
Quick Application
Apply for a payday loan through our secure and easy-to-use online form.
Receive Your Funds
Get your money directly in your bank account!
Apply for Cash Loan when You Need it Now
Unforeseen expenses happen to everyone sooner or later. Your car may break down and need to be repaired or you may need to pay for medical services that you didn't have money for. When an unforeseen situation arises, getting money as soon as possible can be an important way out. However, among the many ways to get money instantly, there are both positive and negative sides. In order to choose the right method, you need to do a thorough research.
Cash Quickly with an Online Payday Loan
A payday loan, also known as a cash advance loan, is a type of short-term loan that involves a lump sum repayment of the entire amount borrowed when the next paycheck is received. Generally, the repayment period of a payday loan is shorter than traditional loans, and these loans are designed to help the borrower get emergency money before the next paycheck.
The main advantage of payday loans is quick access to funds with little or no questions asked. Payday loans provide quick cash, typically $500 or less, to be repaid on the next payday. Lenders typically do not check credit histories or income. The loan usually only requires an ID, bank account, and proof of income. Lenders do not run a credit check or examine your finances. However, interest rates are extremely high - often 450% APR or more. In addition, there are application fees and fees for late or missed payments. If you fail to repay the loan before your next paycheck, the fees quickly increase as the loan rolls over. The charges can accumulate, making the loan difficult to repay.
Installment Loan with Bad Credit
Installment loans can provide an alternative to payday loans for larger borrowing needs. With an installment loan, you receive the full amount upfront and repay it in regular monthly payments over a set term, usually 3-6 months.
Typical installment loan amounts range from $1000 to $5000. Interest rates are generally 100-200% APR, lower than payday loan rates but still very high compared to other personal loan options.
Installment loans don't require collateral, so they are considered unsecured debt. This makes qualification easier than a bank loan, but you'll still need decent credit. Lenders run a credit check and confirm your income before approving the loan.
Apart from this, installment loans can also boost your credit score if you make timely and full payments. This helps in establishing a good credit history, making it easier for you to secure future loans with favorable terms and conditions.
While installment loans have lower rates and more flexible repayment options compared to payday loans, they still come at a very high cost. Interest charges can quickly add up, making these loans expensive over the full loan term.
Personal Loan with Monthly Payments
Personal loans offered by banks, credit unions, and online lenders can provide funds at much lower interest rates compared to payday or installment loans. Personal loan amounts typically range from $1,000 to $35,000. Loan terms are generally between 1 to 7 years. Interest rates on personal loans average between 10-28% APR depending on your credit score and other qualifications.
To qualify for a personal loan, the lender will check your credit report and score. Good credit in the 670+ range will get you the lowest rates. Income and employment will also be verified. The higher your credit score and stable income, the better rate you can expect to receive.
A big advantage of personal loans is getting funds at reasonable interest rates that can be repaid over an extended duration. This allows you to borrow larger amounts and pay it back gradually each month to fit your budget. However, the application process takes 1-7 business days on average. So if you need money immediately, a personal loan won't provide the same urgency as a payday or installment loan.
What do I need to Apply for a Loan?
When applying for a fast loan, it's essential to be ready to provide accurate information and the necessary verification documents. Additionally, having a good credit score and a stable income can improve your chances of approval and may result in a lower interest rate. These factors are often considered by lenders to assess your creditworthiness and determine the terms of the loan. Therefore, it's advisable to maintain a good credit history and ensure your income stability to enhance your borrowing opportunities and secure more favorable loan terms.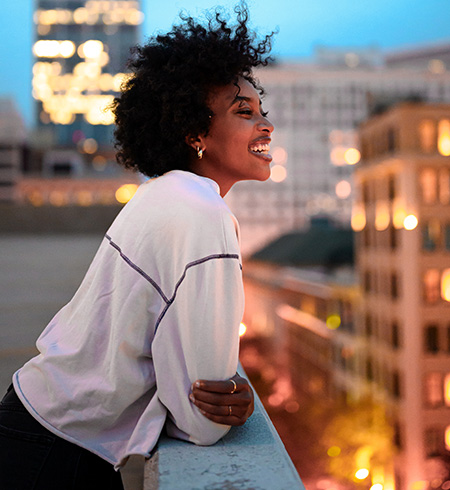 Minimum age of 18 years old
US citizenship or permanent residency
Full legal name
Current physical address
Valid and Active
Email
Valid and Active
Phone number
Social Security Number
or
Individual Taxpayer Identification Number
Have an open and active checking account
and provide account information
Show proof of income
(latest pay stub, direct deposit, bank statement, etc.)
How You Can Use Your Loan
It's crucial to use loans responsibly and within your means. Before taking out a loan, carefully consider your financial situation, budget, and the terms and interest rates associated with the loan. Ensure that you have a clear plan for repayment to avoid financial strain or debt problems in the future.
Vacation or Travel
Some people use personal loans to finance dream vacations or travel experiences.
Car Repair
You can use a loan to cover car repair expenses when your vehicle requires significant repairs or maintenance.
Medical Bills
Use the loan to pay medical bills if you face unexpected health or medical expenses.
Home Purchase
Mortgages have longer repayment terms and lower interest rates compared to other types of loans.
Purchase
A loan can be used for various types of purchases, depending on your financial needs and objectives.
Anniversary
An anniversary is a significant milestone of an event or occasion, such as a wedding, a romantic relationship.
Business Funding
Entrepreneurs and small business owners may use loans to start a new business, expand an existing one, or cover operational costs.
Debt Consolidation
Many people use loans to consolidate high-interest debts, such as credit card balances or multiple personal loans, into one, more convenient loan with a lower interest rate.
Loan FAQs
What is a loan?
A loan is a sum of money borrowed from a lender with the condition that it be repaid, usually with interest, within a certain period of time.
What types of loans are there?
There are different types of loans including payday loans, personal loans, car loans, home equity loans (mortgages), student loans, business loans, etc. The type of loan you choose depends on your financial needs and purpose.
How do I apply for a loan?
To apply for a loan, you usually need to fill out an application on the lender's website, providing information about your financial situation, employment and credit history and other personal data.
What is the interest rate?
An interest rate is the cost of borrowing money, which is expressed as a percentage of the loan amount. The interest rate can vary depending on factors such as credit history, type of loan and prevailing market rates.
What is APR?
APR (Annual Percentage Rate) is a comprehensive measure of the cost of a loan, including both the interest rate and any additional fees or charges. It provides a more accurate picture of the total cost of borrowing.
Can I pay off a loan early?
In many cases, you can pay off a loan early, but some loans may have prepayment penalties or terms that limit your ability to do so. Be sure to check your loan agreement for details.
What happens if I can't repay my loan?
If you are unable to repay your loan, it can lead to consequences such as late fees, deteriorating credit history, and lawsuits from your lender. It is important to communicate with your lender if you are struggling financially to consider options such as loan modification or repayment plans.
How can I find the best loan for my needs?
To find the best loan, compare offers from multiple lenders, consider your financial goals, and assess factors like interest rates, fees, and repayment terms. It's also a good idea to check your credit report and score before applying for a loan.
Pros and cons of online loans
Online lending has been gaining attention lately due to the ease of applying for a loan from home and the ability to get approved and receive funds as quickly as possible. However, as with any financial decision, you need to weigh the pros and cons.

One of the key advantages of online lending is the speed and ease of application. Unlike traditional loans that require a personal visit and a large amount of paperwork, online loans are often completed within minutes, providing a convenience that can be invaluable in financial emergencies.

Another advantage of online loans is the flexibility of the repayment options they offer. Being able to choose a repayment schedule or a longer term can help you tailor your loan to your current financial situation.

However, online lending also has potential drawbacks, especially in terms of the risk of fraud and scams. Therefore, in order not to fall victim to fraudulent schemes, it is necessary to do thorough research and choose a reliable online lender.

Aside from that, interest rates and fees on online loans can be higher than traditional loans. Before signing up for any online loan offer, you should carefully research the terms and conditions and compare them with other loan options to ensure that the loan you choose is the best.
Are online loans safe?
Online lending can be safe if it is done through reliable lenders, but even then, caution should be exercised. To ensure safety and avoid risk, you need to carefully research information and choose a lender with an impeccable reputation. Make sure the lender is licensed in your state. Ensure that the lender's license is valid by contacting the regulatory body of your state.

If the lender is thoroughly vetted, uses encryption-protected sites, and reads contracts carefully, getting online loans can be safe. But care should always be taken when dealing with personal data.

Thus, it is worth considering online personal loans as a worthy option to fulfill your financial needs
No-credit-check and online payday loans
There are online lenders that offer loans with no credit history check and payday loans. While these offers seem convenient because they do not require a credit history check, they can come with exorbitant interest rates.

Online lending is a quick way to get a loan for a small amount up to $1,500, especially if you have a bad credit history. Lenders will usually deduct payments directly from your bank account after you receive the loan. However, keep in mind that the interest rate on these loans can be as high as 480%, which can quickly lead to the borrower owing more interest than they paid on the original loan.

It is important to remember that no credit check loans and payday loans should only be considered as a last resort if you have already exhausted all other money options.
Can I get a loan with bad credit
If you have a bad credit history, getting approved for an online loan may seem like a daunting task, but with some preparation and diligence, it is quite possible.

First of all, you need to thoroughly check your credit history and dispute any misrepresentations that may be aggravating its performance.

The next step is to look for lenders who specifically work with cosigner with a bad credit history. Such lenders will be more sympathetic to past problems and will be willing to approve applications with low credit ratings. Bringing in a creditworthy co-borrower as the responsible party for the loan is another option that can increase the likelihood of approval.

It will also help to start with a small loan amount that is easier to repay and provide proof that you have a steady source of income. When applying, briefly talk about past credit problems, but emphasize the positive steps you've taken recently.

Accept that you may not get the most favorable interest rates because of the lender's increased risk.
how to get money fast and easy?
Search online for lenders that offer fast loan approval times. Many online lenders make decisions within minutes or the same day.

Apply for a small loan amount. Small personal loans of a few thousand dollars are easier and faster to get approved.

Prepare all documents. The lender will need proof of income, identity, and bank account information.

Meet the lender's minimum requirements. Most require a credit history above 600 points and a steady monthly income.

If you have a low credit score or limited credit history, apply with a co-borrower. This reduces the lender's risk.

Use an online lender that offers a simple application process. Avoid lenders that require you to fill out a lot of paperwork.

Set up a direct deposit to pay off the loan. This will allow funds to be electronically transferred to your bank account.

Only borrow the amount you can afford to repay so that the loan is acceptable.
Loans with a cosigner
Online lenders provide cosigner loans, which can increase the likelihood of loan approval by adding a cosigner with a higher credit score or income to the application. This is a useful solution for those who cannot meet the lender's credit requirements themselves.

Thecosigner essentially vouches for the borrower's ability to repay the loan, as they are equally responsible for repaying the loan. A loan with a co-borrower can be a great opportunity for people with lower credit scores or income levels to get the funds they need.

With a cosigner, the borrower can qualify for a lower interest rate, which can result in significant savings over the life of the loan.